2 mins read
The Italian Attack Helicopter That Rivals The USA's Apache
Meet the The Agusta A129 Mangusta
When it comes to military helicopters, perhaps no other model is as iconic as the USA's Apache helicopter. With its intimidating 30mm cannon and dual Hydra rocket launchers, the American attack helicopter has been featured in various movies and TV programs. However, it may surprise you to learn that a lesser-known Italian helicopter designed in the 1970s called the Agusta Mangusta can arguably rival even the most well-known helicopter model in existence.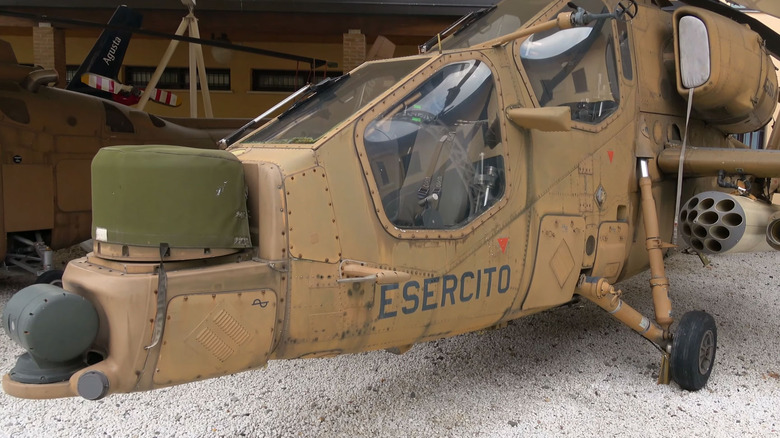 As the first attack helicopter wholly produced in Europe, the Agusta A129 Mangusta would influence future military helicopter designs like the Turkish T-129, a derivative of the Agusta Mangusta, which was adopted in 2013 by the Turkish military. Both innovative and powerful, the Agusta Mangusta was used by the Italian Army as late as 2017 and served as the flagship attack helicopter for the Italian military.
The V-280 Valor (American)
While the Agusta A129 Mangusta may not boast the same high firepower as the Boeing AH-64 Apache, it stands as a solid piece of machinery. Innovative and a first for Europe generally, the helicopter offered a relatively lightweight but durable option for military forces in the region
The Agusta A129 Mangusta, also referred to as Mungo or Mongoose, is a two-seated twin-engine attack helicopter initially designed in 1972 as a collaboration between Italian helicopter manufacturer Agusta and the West German aerospace manufacturer Messerschmitt-Bolkow-Blohm. Started as a collaboration between West Germany and Italy, the companies aimed to produce a high-tech, effective attack helicopter to defend against potential threats arising from the Cold War.
A Huey over the Vietnamese jungle (American)
However, fairly early in the process, MBB stopped helping with the production of the helicopter, leaving Agusta to handle production on its own on what was then the Agusta A109. In 1978, the helicopter known as the Agusta A129 would officially enter the design phase, and over a decade later, in 1990, the first production helicopters were delivered to the Italian military.
An AH-64 Apache from the U.S. Army's(American)
Notably, this would be the first attack helicopter wholly produced in Europe. Later, in 2002, France and Germany collaborated on their European-produced helicopter called the Eurocopter Tiger, which would also be equipped with HOT-3 anti-tank and Stinger air-to-air missiles and a 30mm cannon. In 2017, the Italian government replaced the Agusta A129 Mangusta with its design successor, the Leonardo Helicopters AW249.
American Helicopter
The Agusta A129 can be equipped with the Lockheed Martin Hellfire or Raytheon TOW 2 and Stinger missiles, giving the attack helicopter air-to-air and air-to-ground missile capabilities. Capable of carrying four 81mm rocket launchers, the 20mm three-barrel cannon mounted under the nose of the helicopter provides it with consistent firing capabilities.