1 min read
A Near Crush at Kenyas JKIA of Two Aeroplanes Full of Passengers
A few hours ago, a very shocking incident happened at the Jomo Kenyatta International Airport where two airplanes full of passengers almost crashed into each other. According to the report, KQ101 from London was descending when another plane, Boeing 787 was taking off from the runway. Shockingly, the two planes were using the same runway and were facing each other.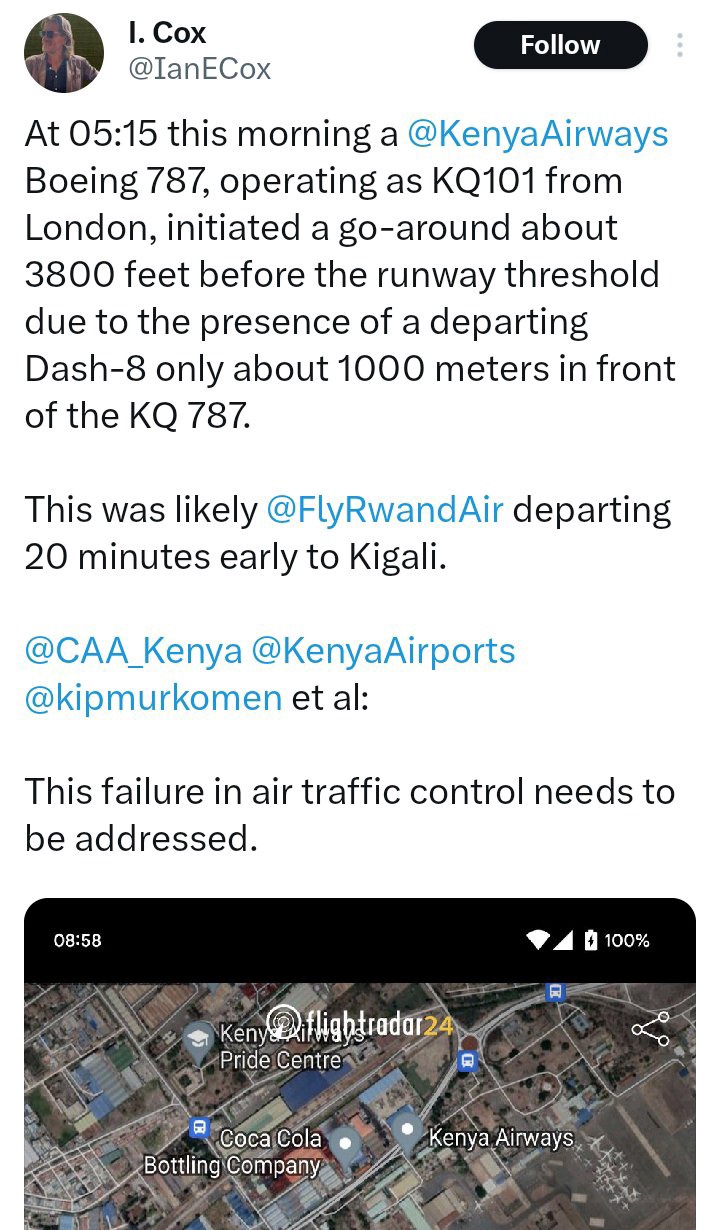 Photo courtesy, image used for evidence purposes only.
According to the report, it's good that the KQ101 pilot acted quickly and ascended again. It's by God's grace that the two planes did not collide for thousands could have lost their lives Today. The Kenya Airways authorities are still Investigating this sad incident to avoid such events from happening.